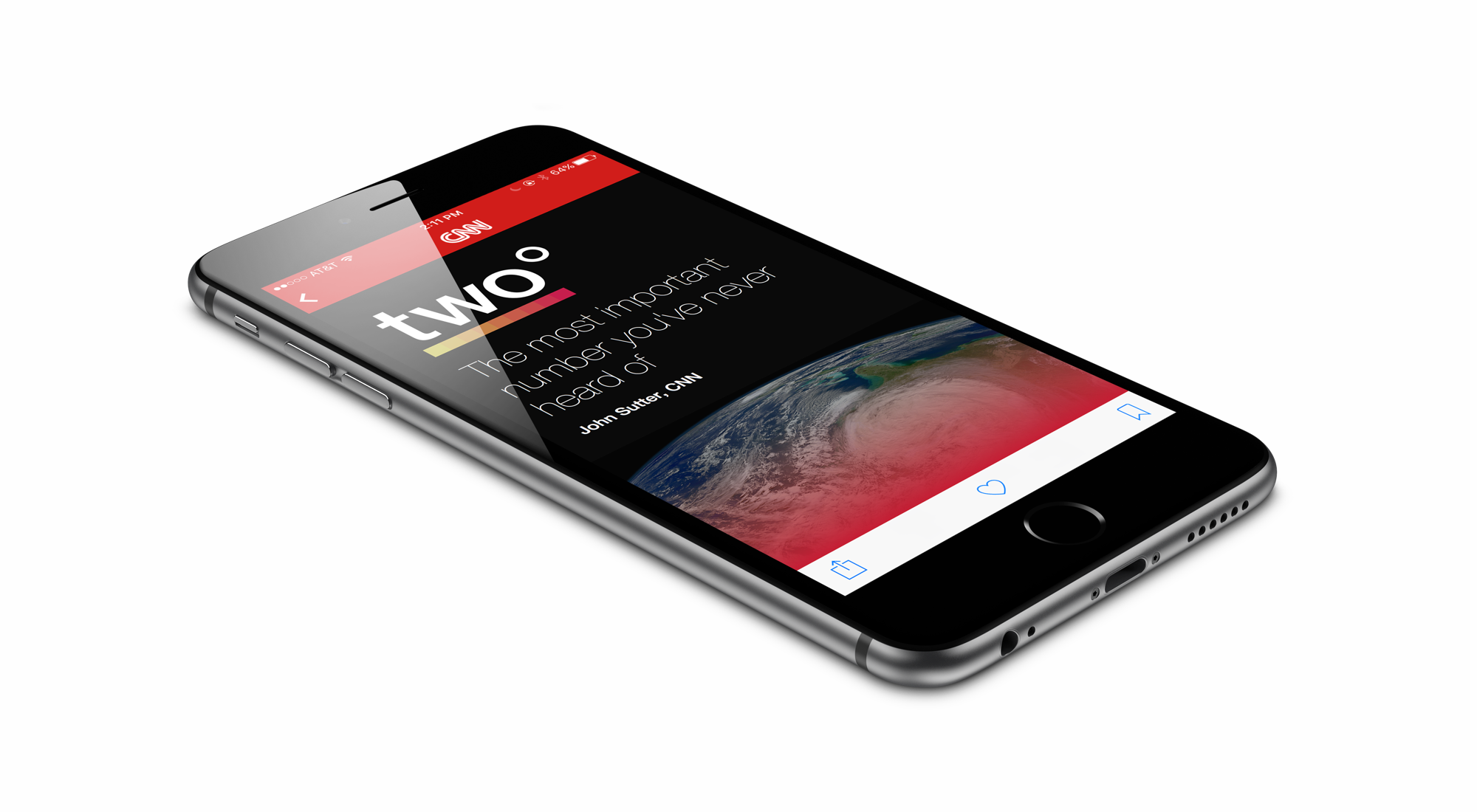 Unleashing content for new audiences
Every article CNN publishes is delivered and transformed for Apple News. The challenge was both technical and visual — the team had to learn the possibilities and constraints of new technology to translate an entire library of content to a new platform. All embedded media, videos and galleries were mapped to assure as complete an experience as possible.
Elevating content through purposeful design
The design of CNN on Apple News is familiar, yet distinctive. Minimalistic templates enhance the visual aesthetic of CNN's content — removal of unnecessary elements, clear typographic hierarchy, and elegant transitions provide a premium feel.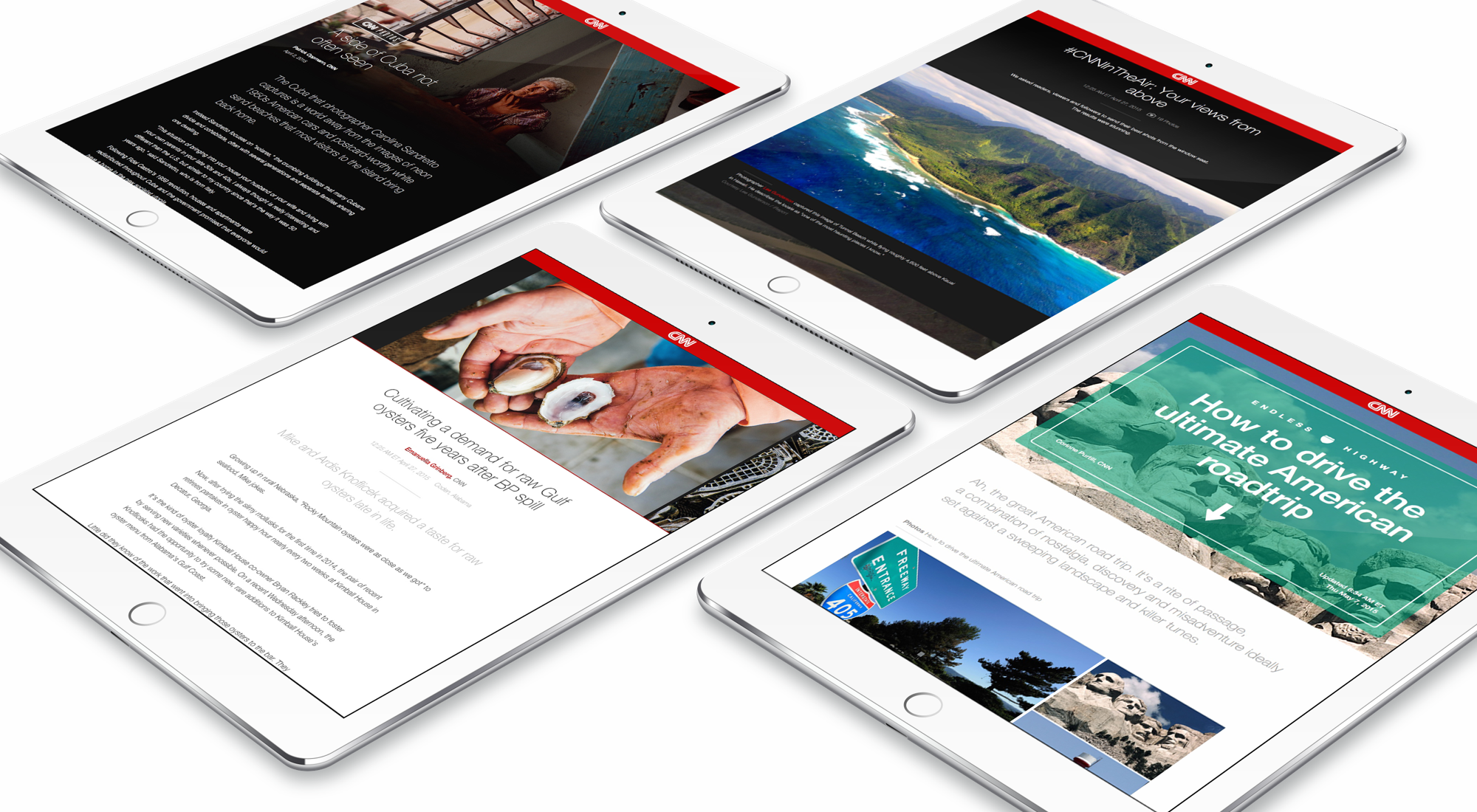 Scaled for success
CNN's content spans a diverse array of topics, from entertainment and politics, to travel, business and style - all with consistency and elegance.
Since launch in 2015, CNN has consistently remained one of Apple's most viewed publishers, reaching millions of devices every day.