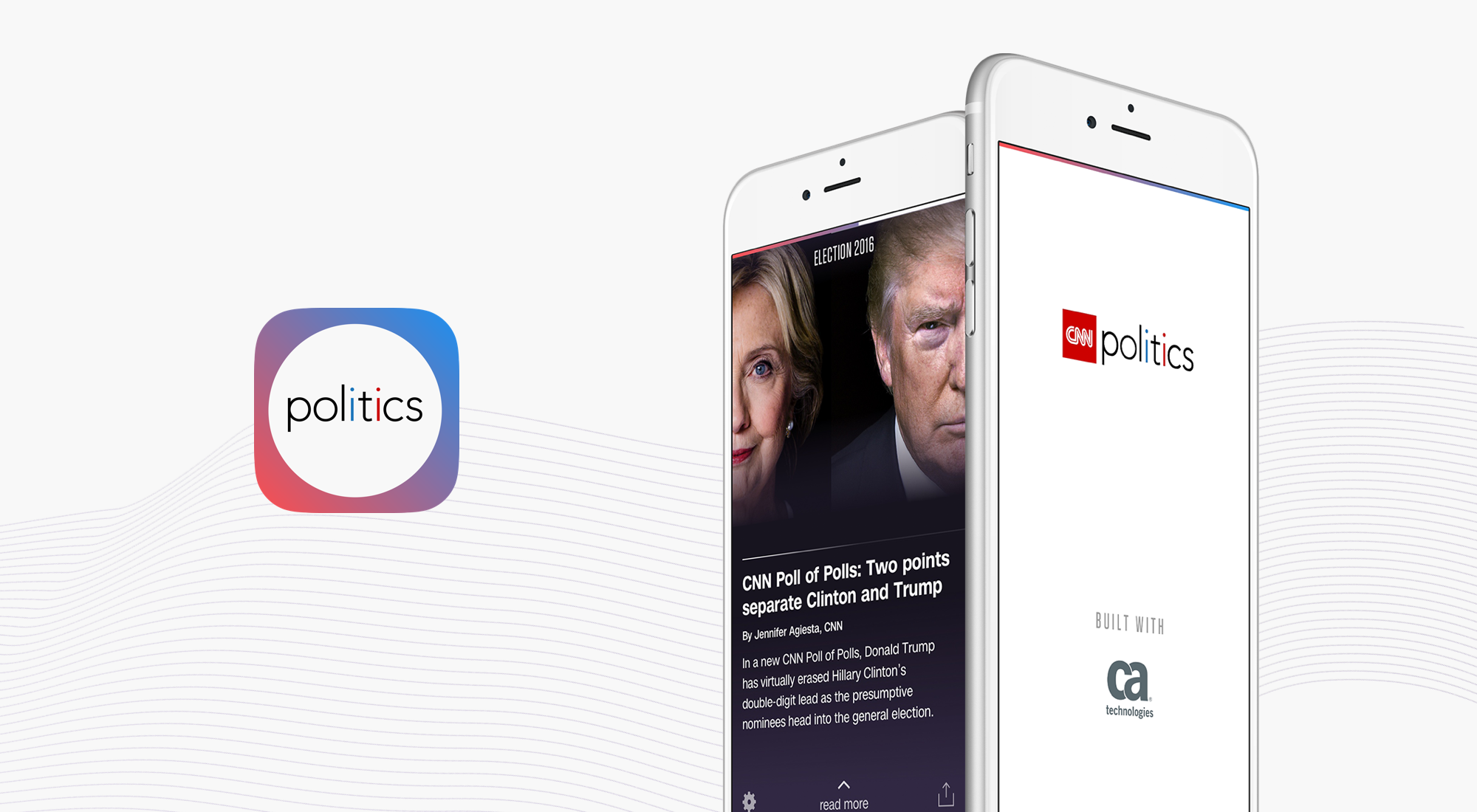 Who's winning and why
Launched in 2016, the CNN Politics app was a data-driven daily digest that kept users up to date with the latest polls, data and insights ahead of the 2016 election.
Swipe right for more
The digest format was an easy way for users to get an at-a-glance update at the latest stats driving the race, with the ability to swipe up for deeper insights and articles.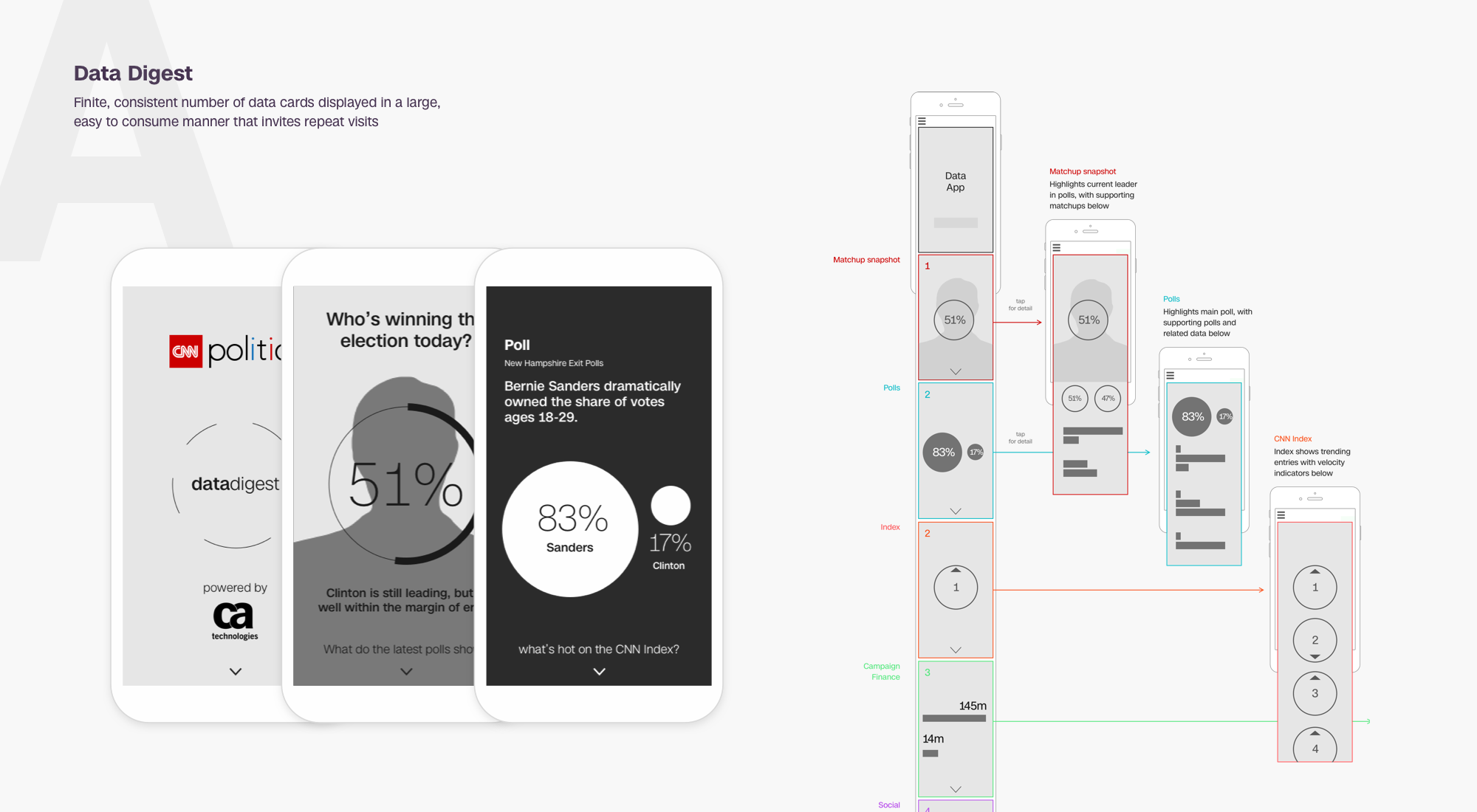 User testing and prototypes
Usability tests were conducted to determine users' preferred scrolling direction as well as the data expected on each card. Earlier prototype concepts included data streams and dashboards.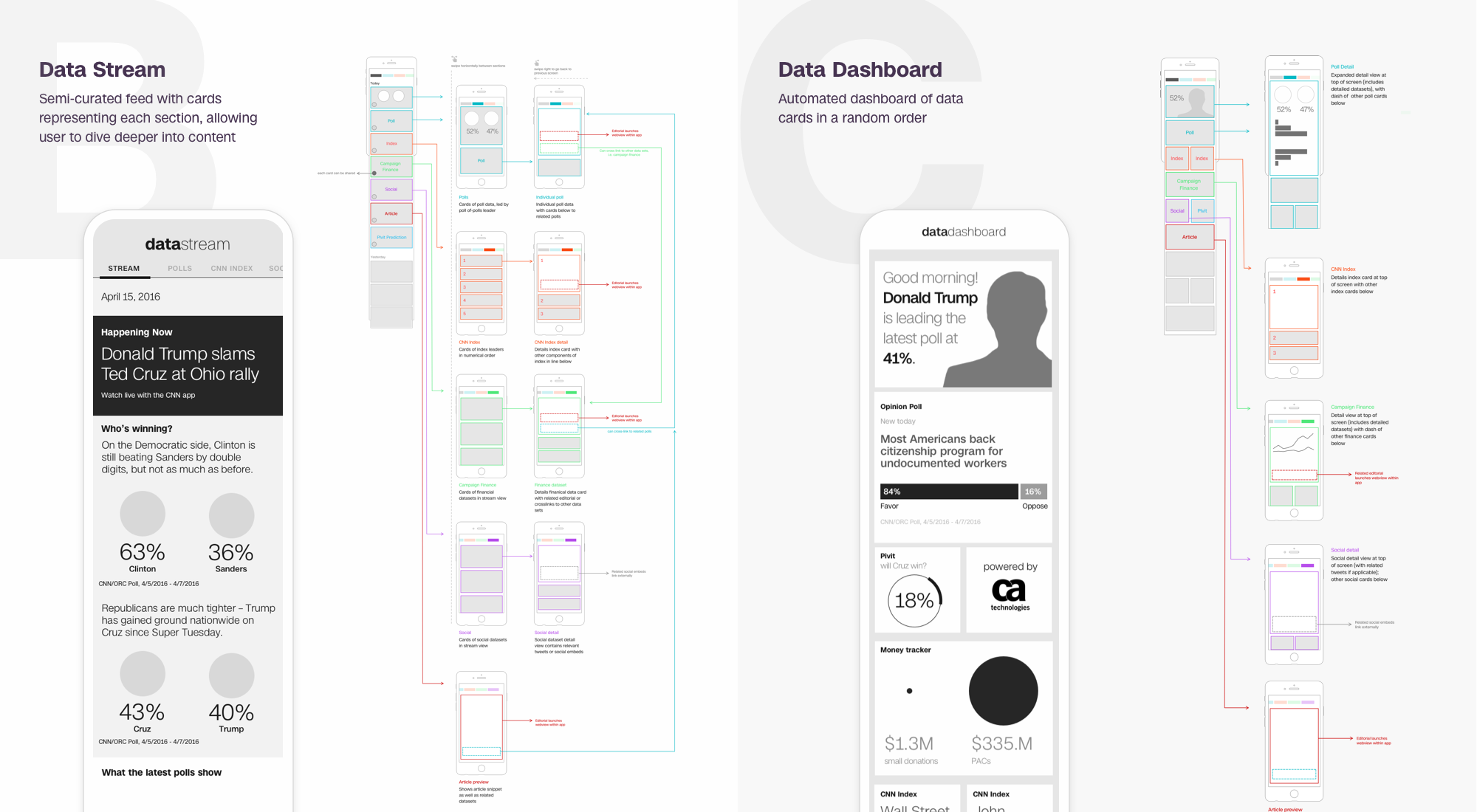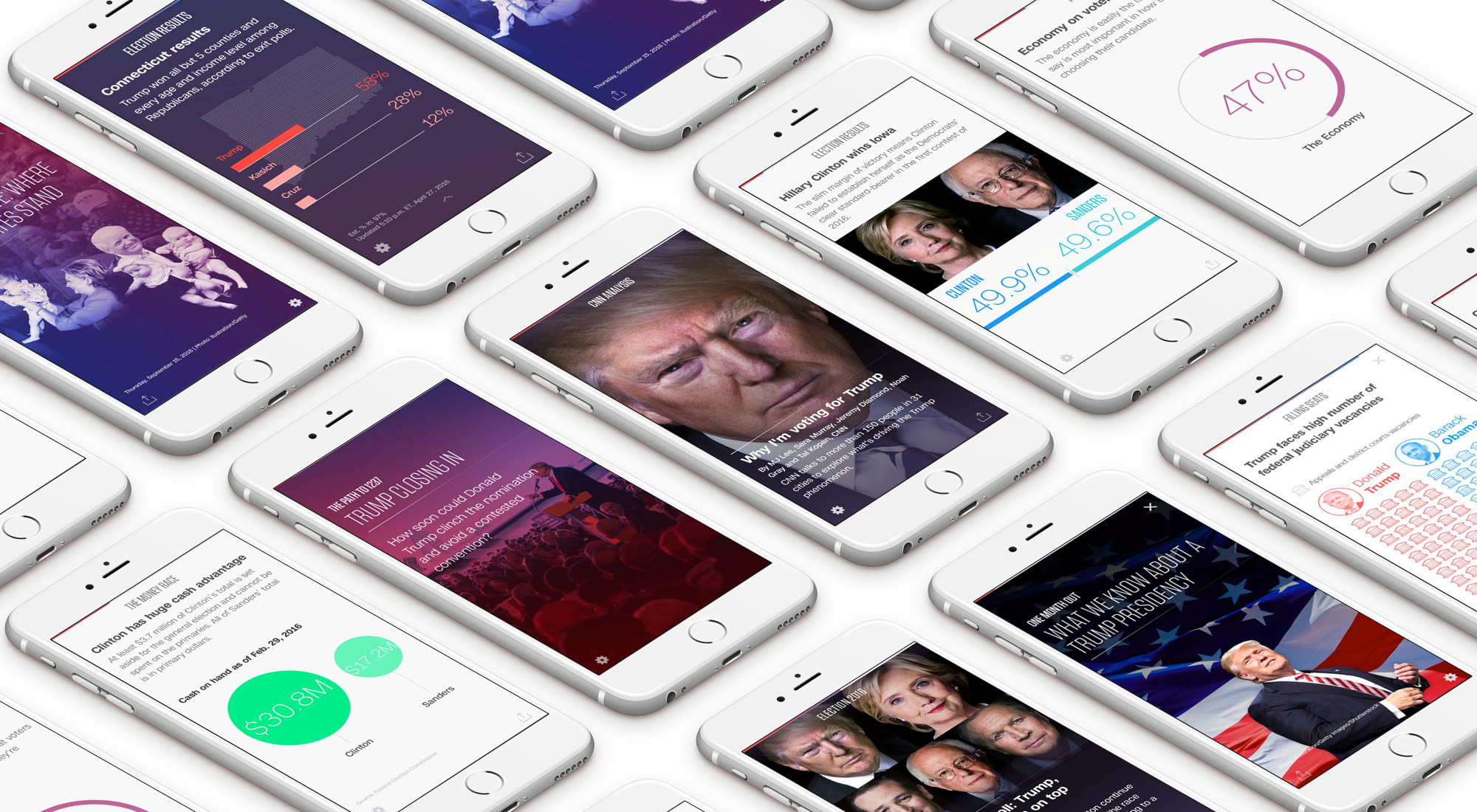 Telling the story through data
Each daily edition featured bespoke graphics and visualizations in addition to those generated with the app's custom CMS. Editors and designers paired together to tell the story through card-based graphics.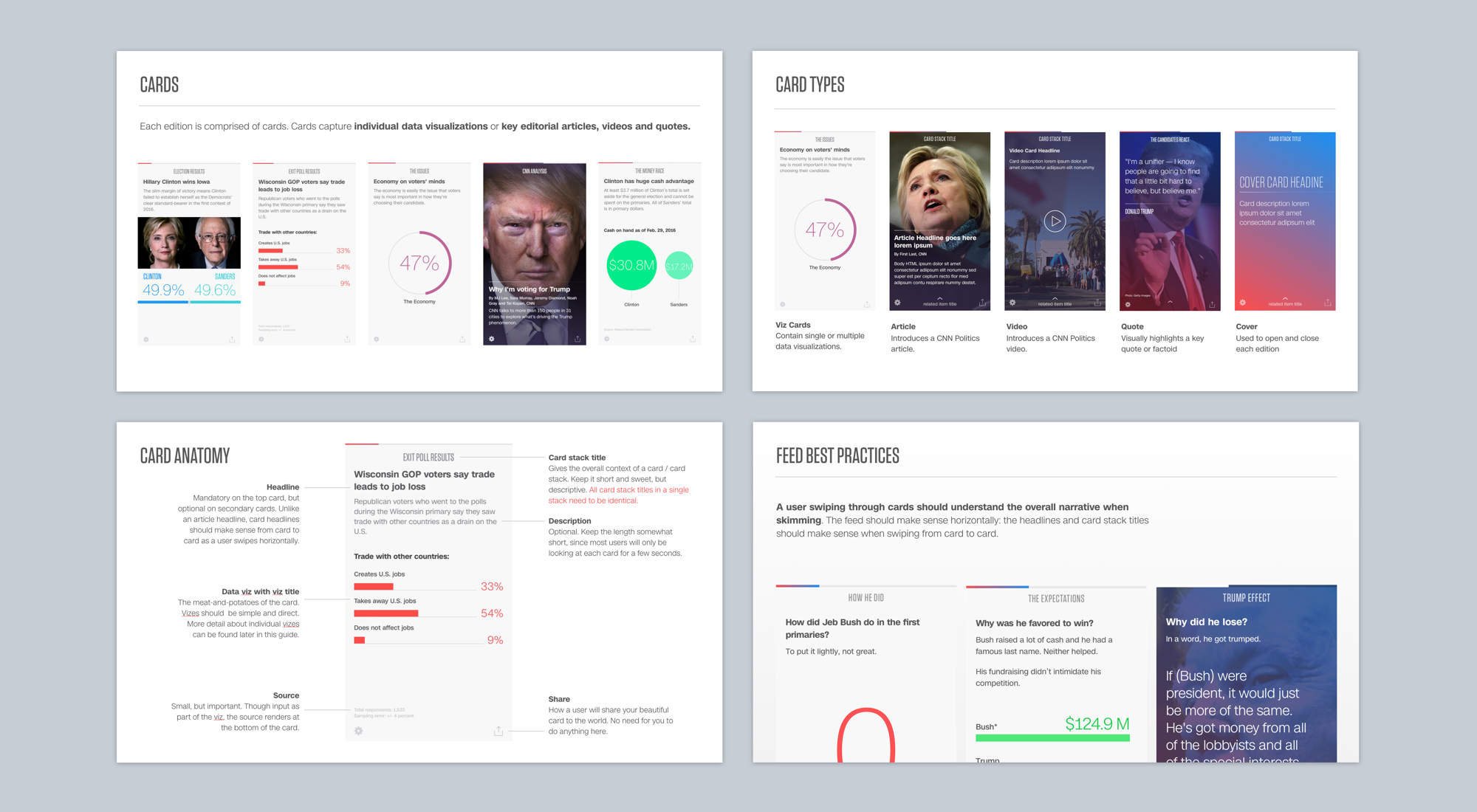 Editorial on-boarding explained the concept of the app, the anatomy and types of cards available in the CMS, and how best to create feeds that had a distinct narrative.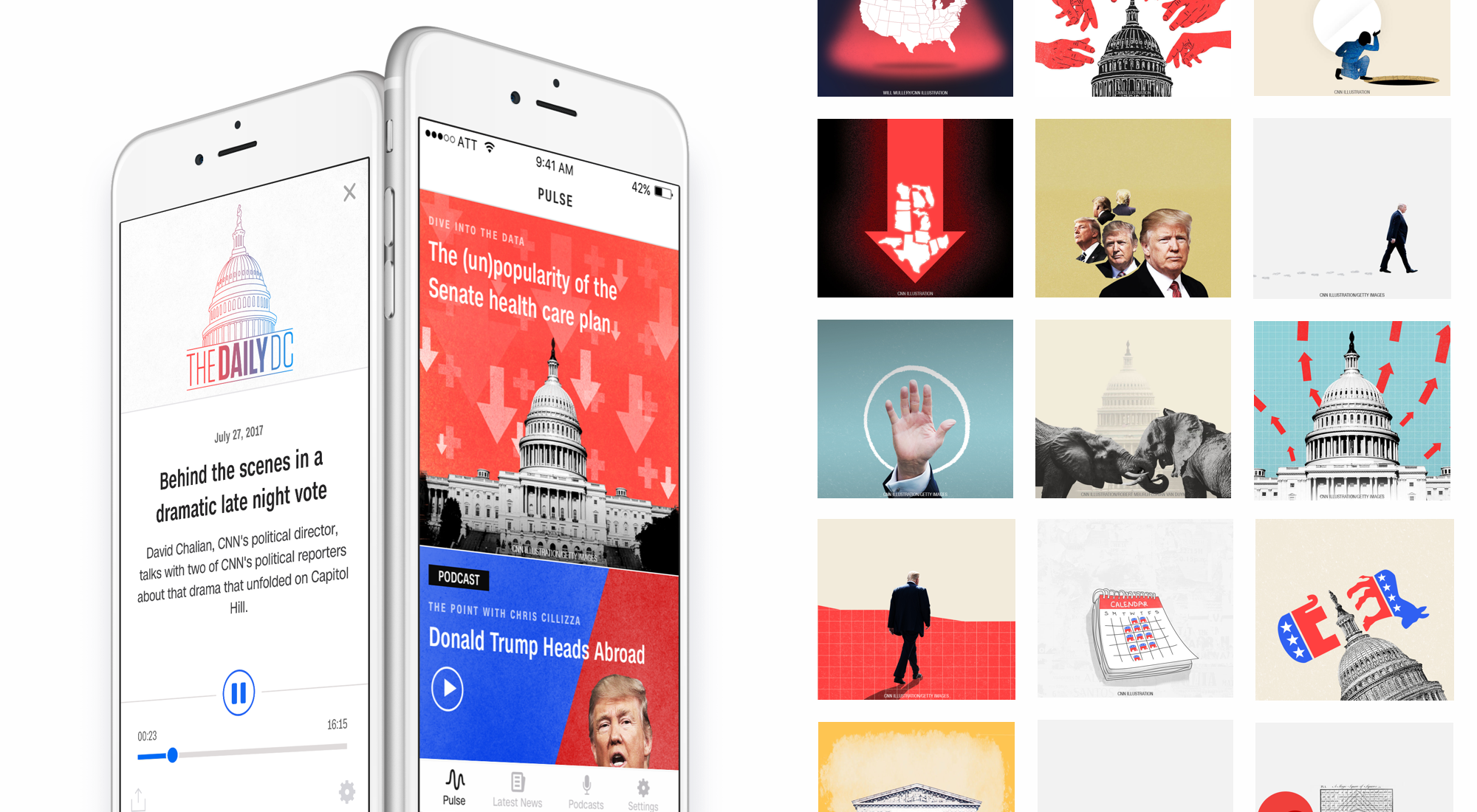 V2.0: Additional editions and insights
In order to drive increased user engagement, later versions of the app featured multiple daily editions centered on a single topic or theme.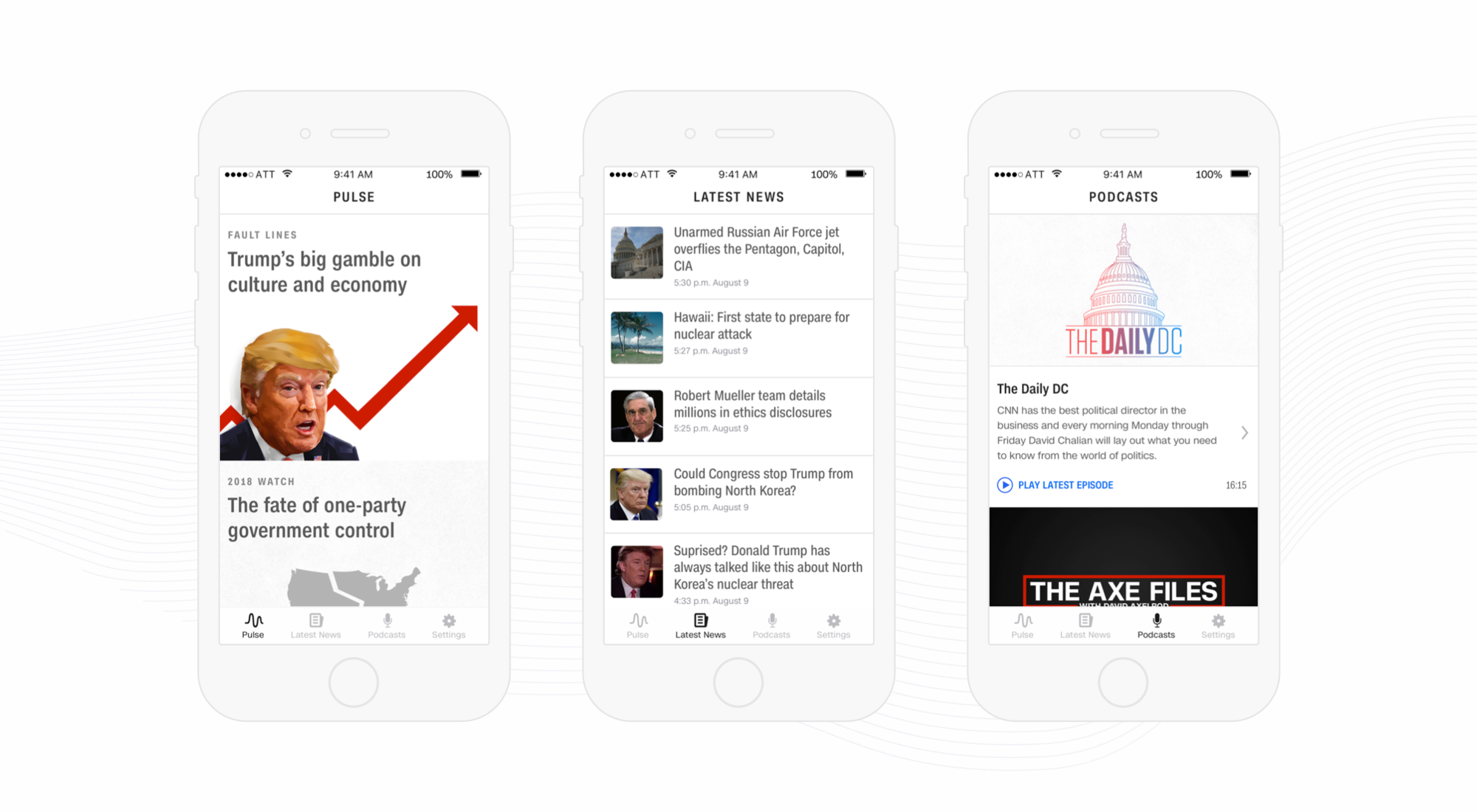 Access to podcasts and the full breadth of CNN content
In addition to the ability to access multiple daily editions, the app also featured easy access to podcasts and a feed of all CNN Politics articles.