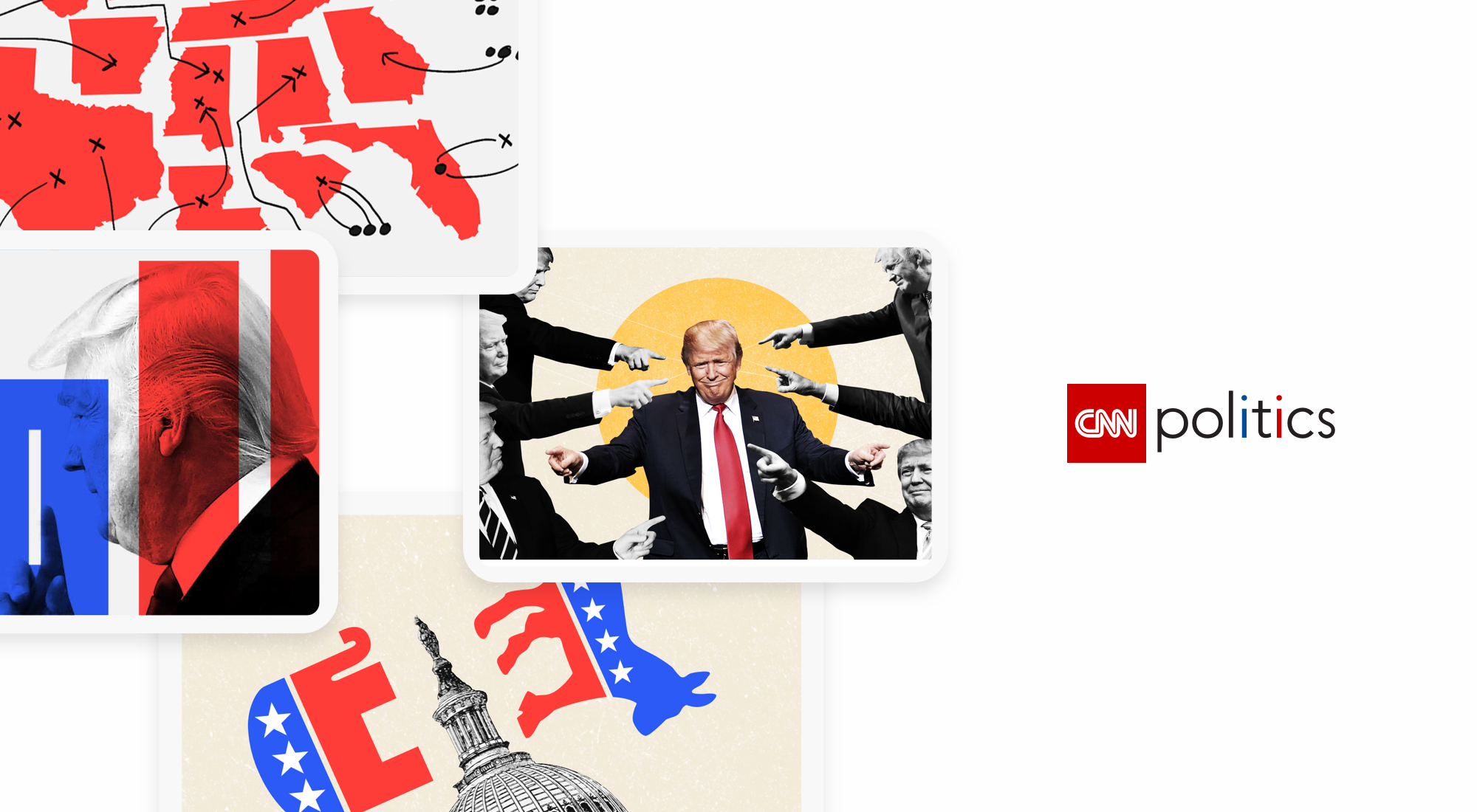 The 2016 election brought seismic shifts to the political landscape and a dramatic intensification of the news cycle. CNN Politics required a precise visual vocabulary to establish the brand as the most trustworthy and respected source for digital political news coverage available anywhere.
A complete visual repositioning
The visual overhaul included a redesigned homepage and articles, new approaches to illustrations and data visualizations, and the creation of new franchises and brands.
Designed for impact and credibility
Every aspect of the brand emphasizes clarity and visual directness — landing pages have clear editorial hierarchy, articles are visually concise, and illustration style is consistent across all platforms.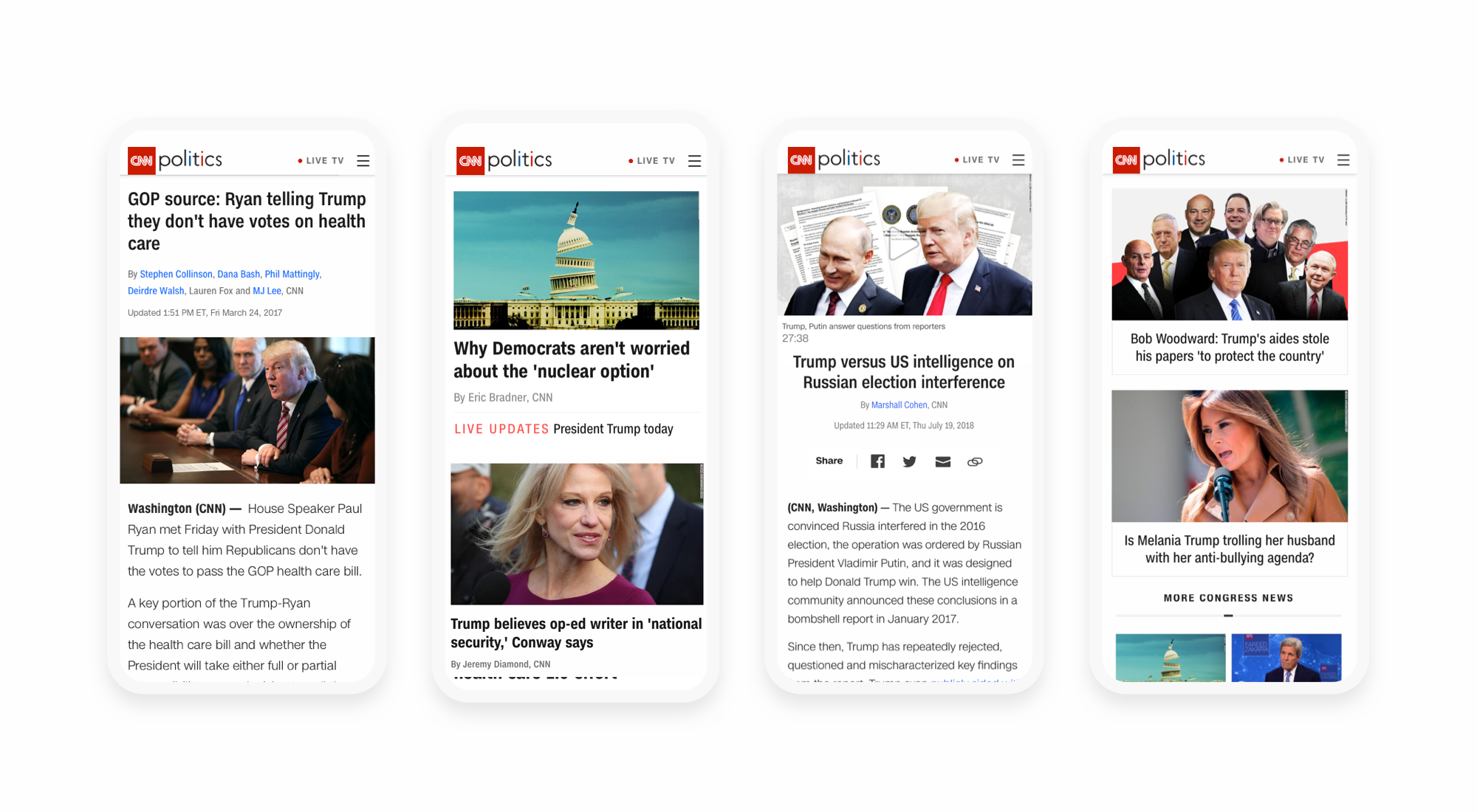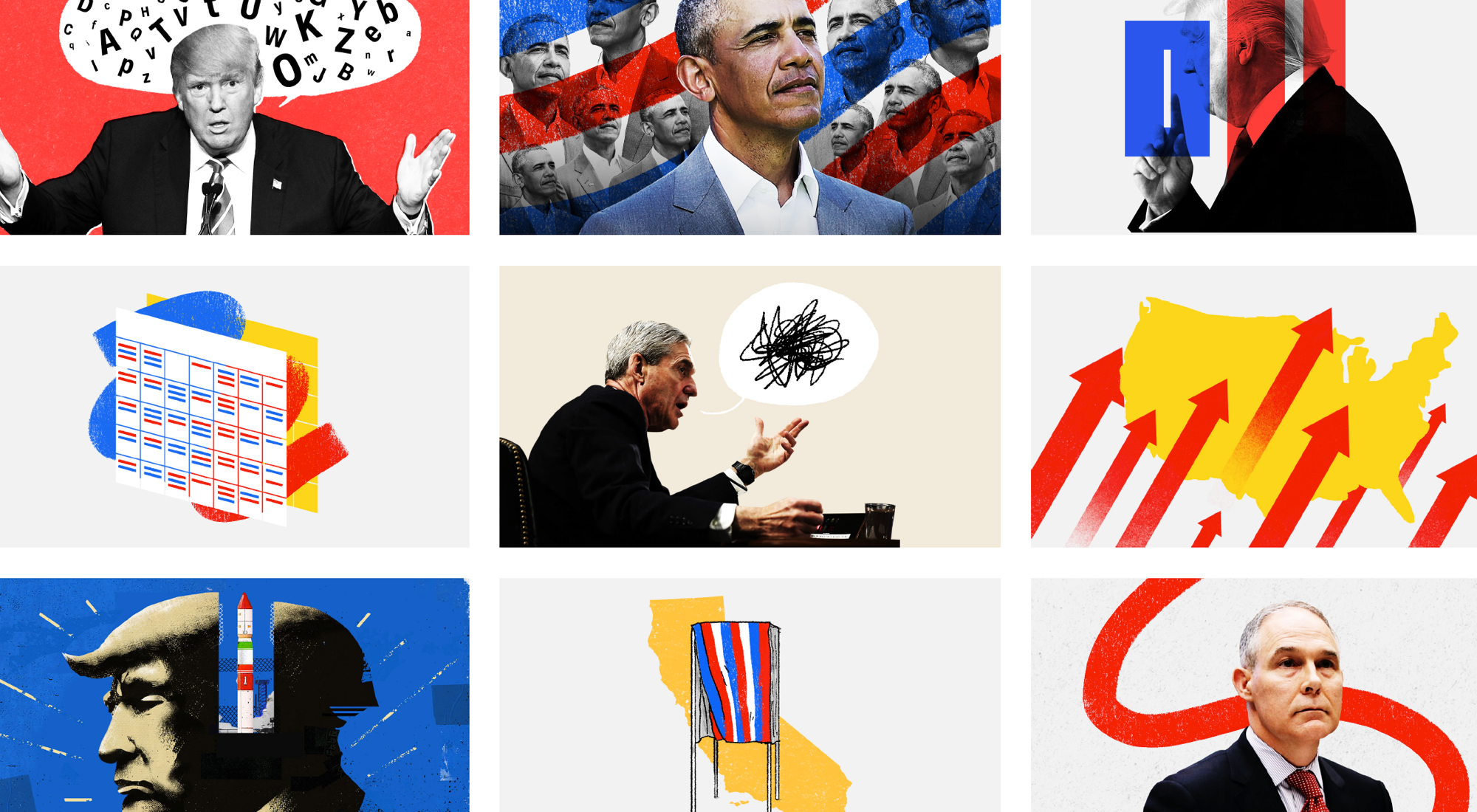 Articulating a refined illustration style
I directed a team of talented illustrators to redefine CNN's approach to graphic illustration, working to streamlining the visual language with a reduced color palette and intentional use of texture, shape and styles.
Defining a family of brands
I led design on the creation of a family of sub-brands for new franchises, newsletters and podcasts. A strategic, streamlined set of typefaces and a reduced color palette help unite logos across the CNN Politics portfolio.
A visual language built for data graphics
The simplicity and modernity of the visual language extends effortlessly to data visualizations and graphics. Minimal colors and consistent labeling and typography unify and strengthen the presentation of complex data sets to give audiences clearer context and understanding.
Today, the design team continues to simplify and refine the system, producing award-winning work at a breakneck pace - delivering longform interactives, deep data dives and striking editorial illustrations in support of CNN Politics' ongoing mission of being the world's most essential and engaging political news source.