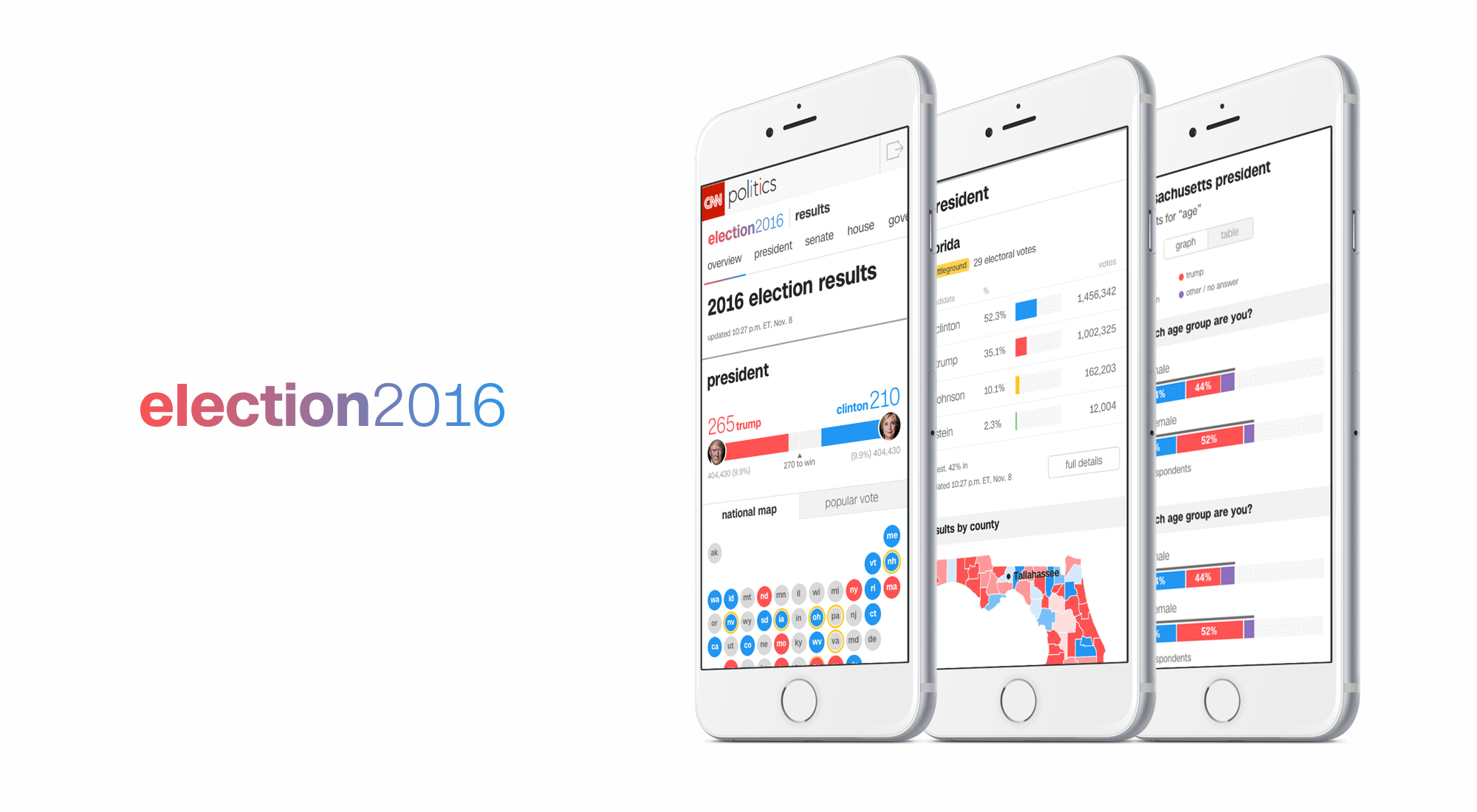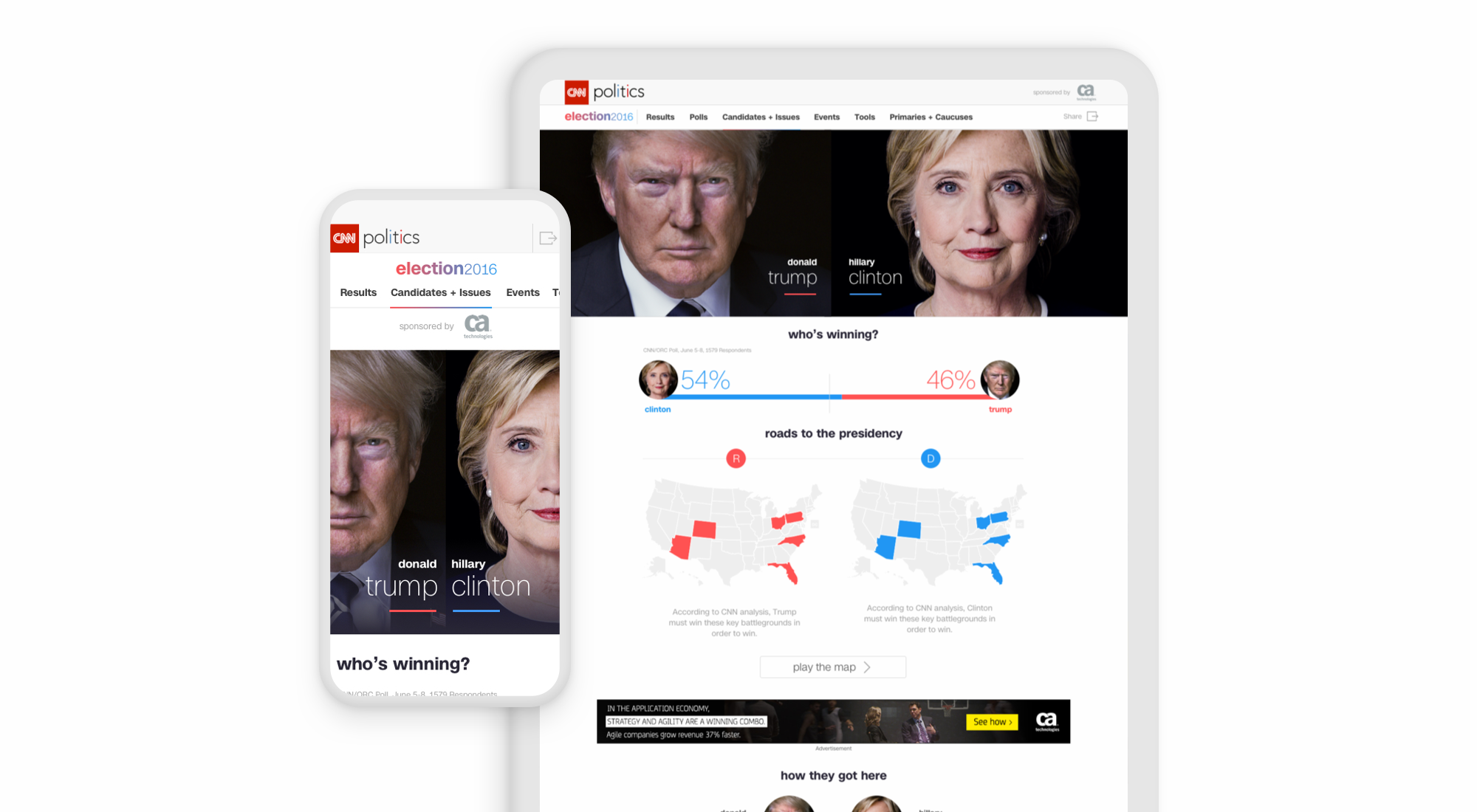 A distinctive visual language
The experience utilized a streamlined color palette and award-winning photography to give CNN's coverage a fresh and unique feel.
Optimized for small screens
Modules were designed for easy consumption on mobile devices, with ample clarity and tapability.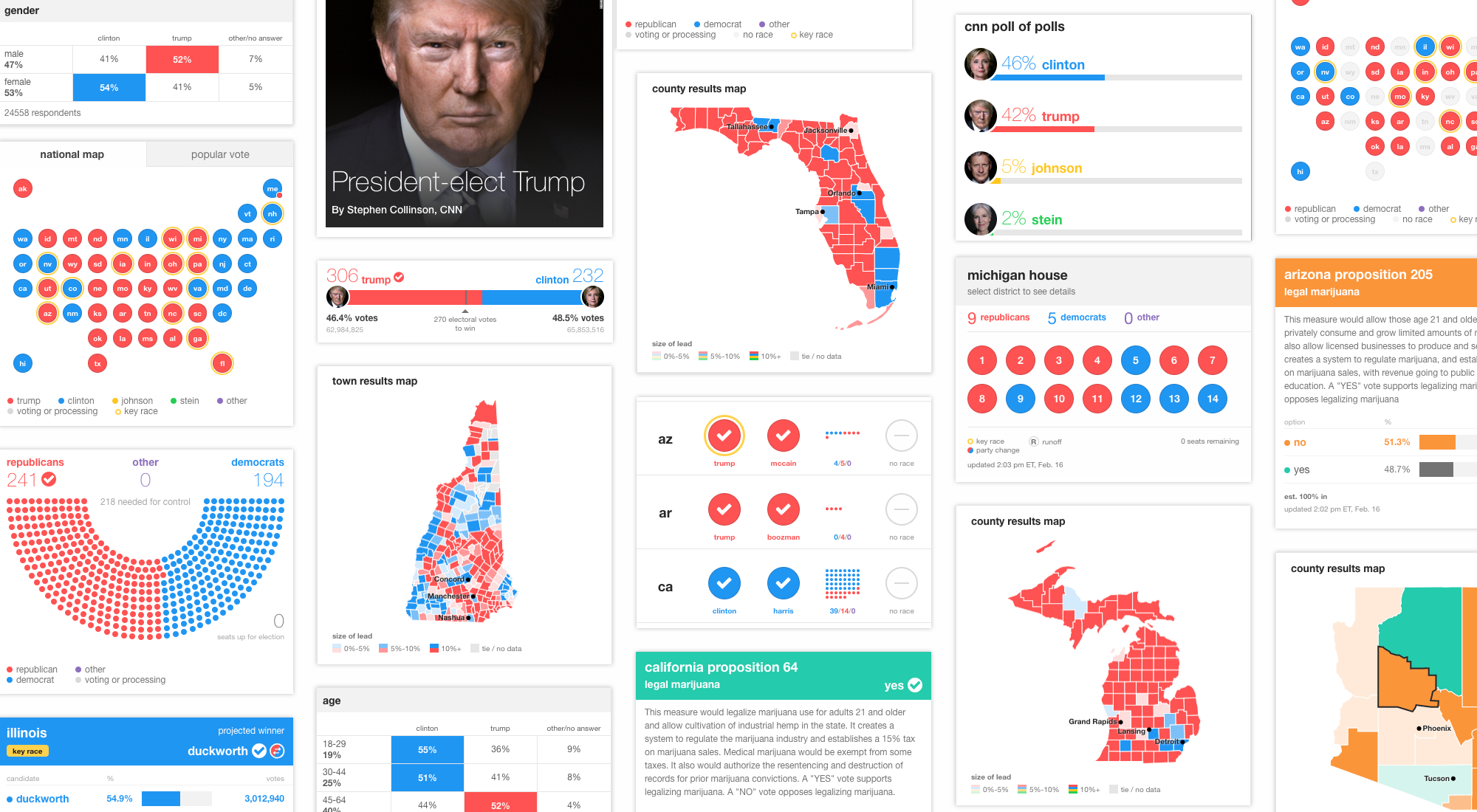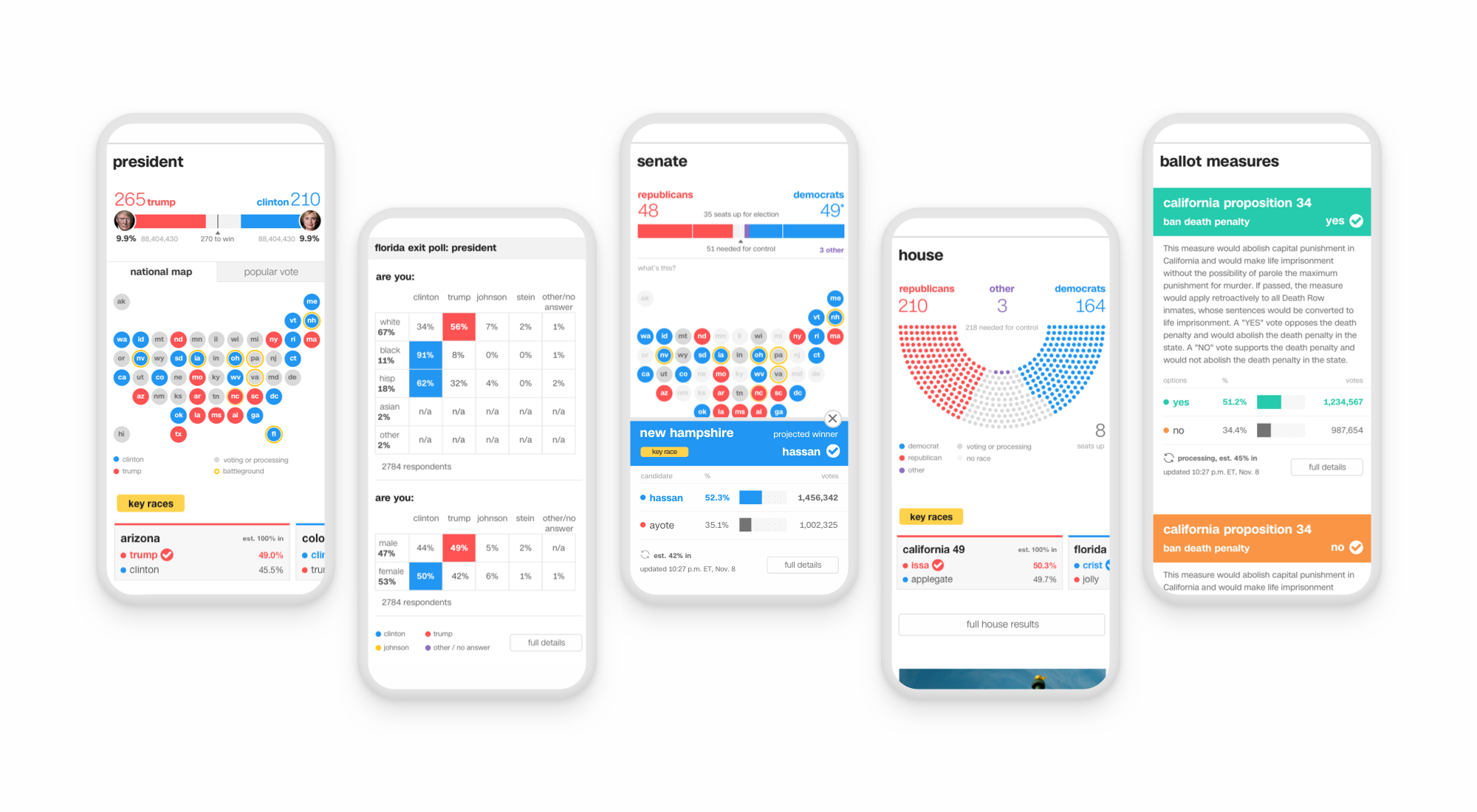 Visualizing race results using color
Results modules were designed to change color as races were called, giving users a strong visual indicator of which party won each race.
A dramatic and impactful homepage
On CNN.com, a dark theme was utilized to provide dramatic impact and to elegantly pair results modules with streaming live video.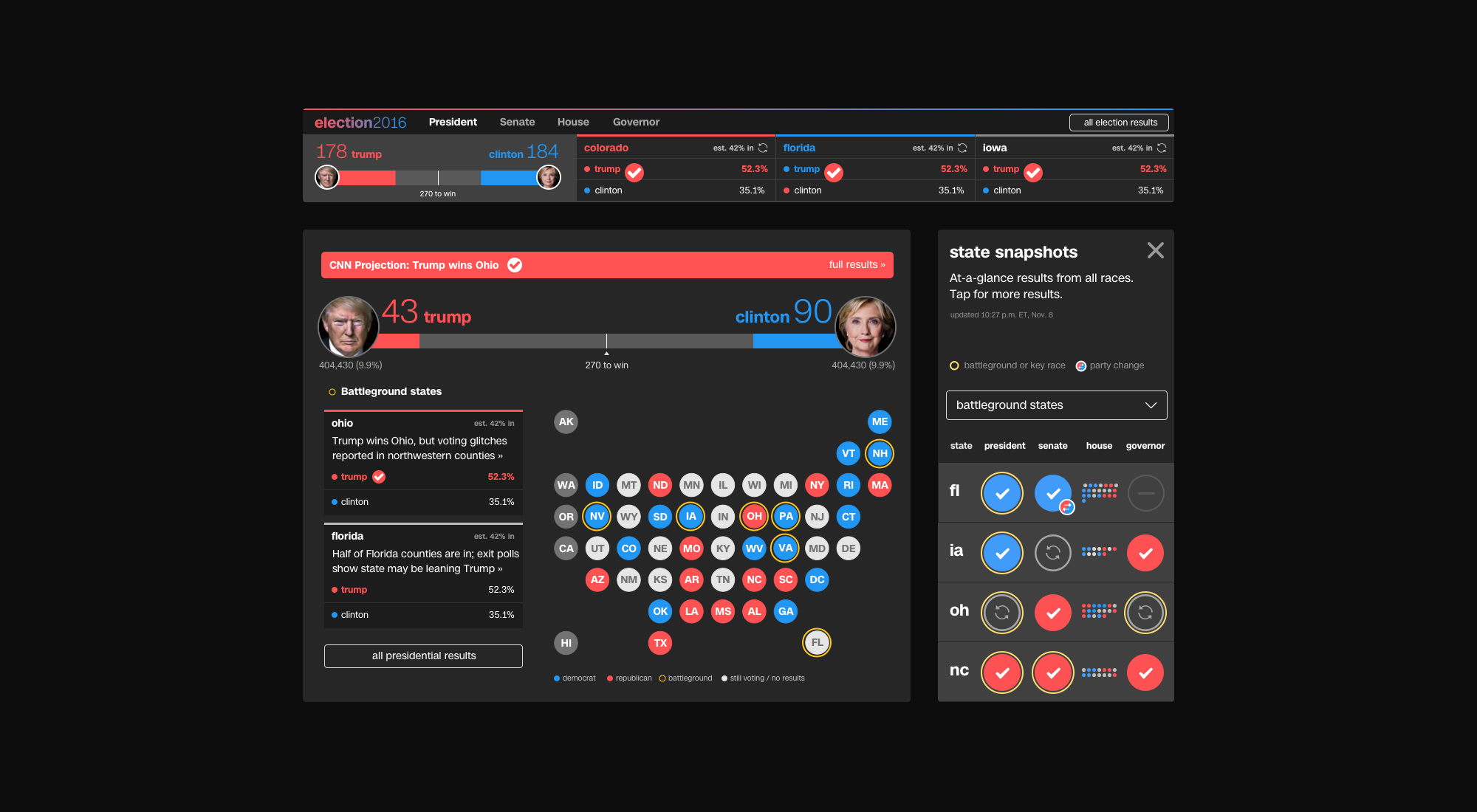 New approaches to data
Initial explorations included data dashboards and new ways to visualize race results, like filterable state snapshots, live results tickers, and pairing editorial headlines with race data in real-time.